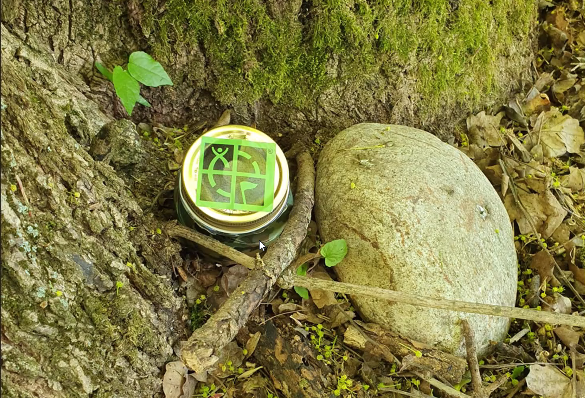 Join the Large Hadron Collider's treasure hunt!
The Large Hadron Collider's treasure hunt, called LHC Geocaches, is an adventure that can take you to the Passport to the Big Bang, a cycle route through the French and Swiss countryside in search of the origins of matter and the Universe. Along this route, there are 10 geocaches. To find these geocaches, follow the tips and instructions below.
3 steps to begin your adventure:
1. Create an account
Create a free geocaching account online or through the Geocaching® app for App Store or Google Play
2. Find a geocache
Use the app to see the geocaches near the Passport to the Big Bang route.
Then, choose the geocache you want to find, go outside, and use the app to navigate to it.
Once you navigate to the location, look at the recent activity and the hint for clues. Geocaches come in different shapes, sizes and difficulties! 
Think like a detective and be patient!
>> Ten tips for newbies looking for their first geocache
3. Share your experience
After finding, date and sign your username in the geocaches' logbook (do not forget to bring a pen!).
Log your experience online in the app or on Geocaching.com to see your find count increase!
When you are done, place the geocache back where you found it, and you are on to the next one.
Take part in the LHC Geocaches adventure!
Contact: Alberto Di Meglio
| | |
| --- | --- |
| | You can combine the LHC Geocaches activity with the Passport to the Big Bang. Do not forget to get the booklet including all useful information about the cycle route, a map and riddles to solve at each stage! You can collect it in tourist offices and town halls in the Pays de Gex and the Canton of Geneva, as well as Genève Roule (Montbrillant) and Meyrin Roule shops, Pro Vélo Genève, and CERN Reception. You can also download it here. |